How to reserve Stang Co-learning online
สงวนสิทธิ์การจองห้องผ่านช่องทางออนไลน์เฉพาะ นักศึกษา อาจารย์ และบุคลากร คณะวิทยาศาสตร์ เท่านั้น
Step 1: Log in
Enter your Mahidol internet account. And choose your status.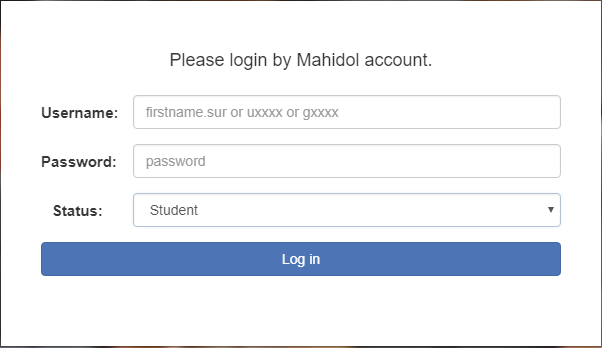 Step 2: Select room A, B or C and time scheduler
Step 3: Invite friends to join reservation group
Your friends can join by scan QR code with smart phones or input ticket number in box on Stang Co-learning homepage from another devices.
Note: Your group must have at least 3 or 5 members to reserve room. And room are not reserve until you finish form.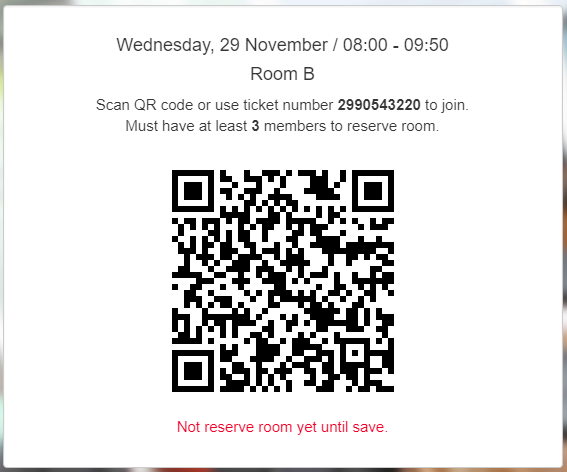 Step 4: Join group to reserve room
When your friends scan QR code or input ticket number. Log in page will be appear if your friends is not log in and then finish join.

Step 5: Select purpose room use for

Step 6: Read TOS and save